Monday Minute
No. 47 | March 8, 2010

What's the Score?
Have you heard any good movies lately? 
Film is much more than a visual medium.  Many movies we cannot think of without hearing their unforgettable scores.  Some of the greatest musicians of our time compose for film, and this week, let's hear from them.  With a vast selection to choose from, we'll focus on scores spanning just a few short years, a time when the film music, it seems to me, was in its golden age.
I'll be keeping my comments to a minimum this week.  Let's listen to music.
Our theme this week
Unforgettable film scores of the 1960s
Bernard Herrmann:  "Psycho" (1960)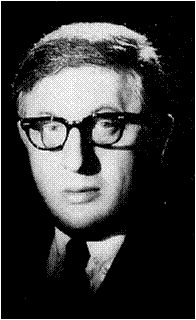 About Bernard Herrmann

American, 1911-1975; active in film 1941-1975
Educated at New York University and the Juilliard School
Best known for his collaborations with Alfred Hitchcock during the 1950s and '60s (he famously changed Hitchcock's mind about the shower scene in Psycho, for which the director originally intended to have no music)
One of the most original and innovative of film composers (his experimentations included the Theremin in the score for The Day the Earth Stood Still)

Honors

Academy Awards:  1 Oscar, 5 nominations
Two scores among the top 25 American film scores chosen by the AFI in 2005 (Psycho, #4; Vertigo, #12)

Select list of film credits

Citizen Kane (1941)
The Devil and Daniel Webster (1941)
The Magnificent Ambersons (1942)
Anna and the King of Siam (1946)
Portrait of Jennie (1948)
On Dangerous Ground (1951)
The Day the Earth Stood Still (1951)
The Trouble with Harry (1955)
The Man Who Knew Too Much (1956)
The Wrong Man (1956)
Vertigo (1958)
North by Northwest (1959)
Psycho (1960)
Cape Fear (1962)
Marnie (1964)
Fahrenheit 451 (1966)
Taxi Driver (1976)
---
Psycho
(1960)
Bernard Herrmann, composer
---
Psycho
Alfred Hitchcock, director
John L. Russell, director of photography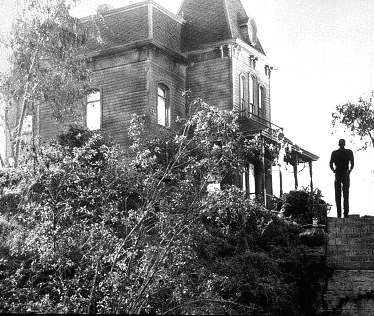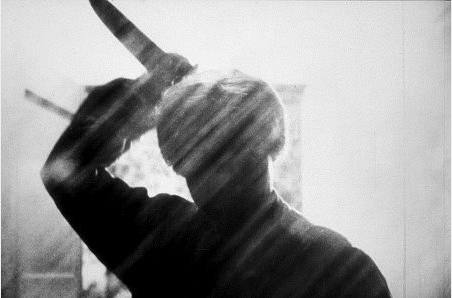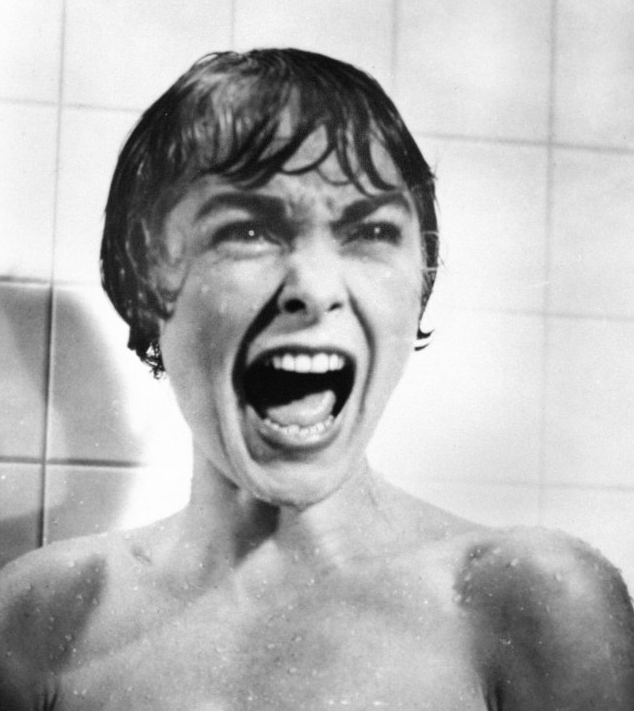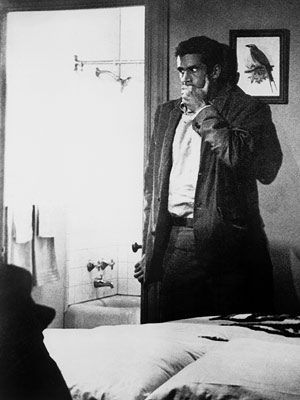 ---
Quote of Note

Man
:  "It's the end of the world."  Thus sayeth the Lord God.  "Unto the mountains and the hills, and the rivers and the valleys.  Behold I, even I shall bring a sword upon ye.  And I will devastate your high places."  Ezekiel, chapter six.
Waitress
:  Woe unto them that rise up early in the morning that they may follow strong drink.
Man
:  Isaiah, chapter five.  It's the end of the world.
Mrs. Bundy
:  I hardly think a few birds are going to bring about the end of the world.
—Man at Bar (Bill Quinn), Waitress (Darlene Conley), Mrs. Bundy (Ethel Griffies),
The Birds
(1963)
…58…59…60.