Sunday Minute
No. 237 | February 26, 2012
The Year That Was, One More Time
.
The end of the year came before the end of my moviegoing for 2011, and my recap from the holiday season was admitedly an incomplete look back at last year's films.  I blame Hollywood.  Most weekends are a drought for quality, then at the end of the year the heavens open.  I suspect we could more easily change the weather than the movie studios' release schedule, which does create a challenge for anyone who wants to see all the movies that are worth seeing.
By now I've seen most, though not all, of what I've wanted to see.  (Melancholia, Carnage, some foreign films, e.g., remain on my "must see, but not yet seen" list.)  So, with the red carpet already laid out for the Oscars, it seems like a good time for a 2011 recap redux.
In the post below I'll offer my quick take on some notable films that I hadn't mentioned last time, including a few notable for the wrong reasons.  Then I'll wrap up with my choices for top films for the year.  (As I type this I still haven't made my list, so I'm as eager as anyone to find out what they are.)
---
Films of 2011 (Part II)
Films of the Year Recap
2011 Films, Notable and Otherwise
The Artist
A love story in love with movies, and with the way movies were once in love with love.  I found the film fascinating (and the reaction fascinating to read as well).  The Artist aims to recapture something that's been lost, something more than just the stripped-down conventions of an early movie era.  It wants a way of looking at our world and ourselves free of the ironic and cynical view that's become commonplace in recent times.  Not all was well in the old days, and The Artist has its scenes of tragedy as well.  Those moments may seem easier for us to grasp; the scenes of wide-eyed innocence feel less familiar.  They feel nostalgic, in fact, and if there is any use to nostalgia, it's to say there's something not quite right with the way things are today.  The once-fresh world of movies has grown old and stale, and we need a new way forward.  That's a critique I find persuasive:  you'll have to look hard to find anything new on this list of top grossers for the past year.  The Artist has something in common with the films on that list; it too borrows from the past.  But it is not an old film.  It's wildly entertaining and the freshest film of the year.
Beginners
A film about sadness, but hardly sad at all, Beginners is sweet and warm, yet far too sweet and warm for its own good.  The performances are fine, and give credit to Ewan MacGregor and Christopher Plummer, especially.  The cast makes the film worth watching, but the story seems oddly muted.  Conflict is avoided at all turns, characters are explored only so far, and this tale of how life can be messy and full of surprise seems a bit too neat in the end.
A Better Life
An immigrant gardener and his son, and the struggles of working-class life in Los Angeles.  The Oscar nomination for Demián Bichir is well-deserved, and all the better if it draws a bigger audience for the film, now on DVD.  The bond between father and son is heartfelt and moving.
The Descendants
Frailty, thy filmmaker is Alexandar Payne, the director who has given us Ruth Stoops (Citizen Ruth), Tracy Flick (Election), Warren Schmidlt (About Schmidt), and Miles Raymond (Sideways).  No one is as flawed and as compromised in The Descendants, except perhaps the mother, who is left in a coma after a fleeting few moments waterskiing off the Hawaii coast in the movie's opening scene.  This film belongs to George Clooney, playing the husband she can cheat on no longer.  He is a true hero by Paynean standards, an accomplished lawyer, a respected patriarch, though a hapless father to his two daughters.  Payne does excellent work blending tragedy with humor, and Clooney and the cast are terrific.
Extremely Loud & Incredibly Close
The film has its flaws.  There's the problematical appropriation of 9/11 for its ready-made tale of anguish, reducing a still-fresh national tragedy to a simple plot device, to the occasionally annoying, frequently not credible, central character, Oskar, the boy who loses his father in the World Trade Center crash.  The father left behind a key and Oskar searches the city of New York for the lock it belongs to.  So far, not so good.  But Oskar's encounters provide a number of memorable scenes.  Viola Davis, Jeffrey Wright, and Sandra Bullock  all do good work, and Max von Sydow as the mysterious "renter" shines in a role without a word of dialogue.  A bit gimmicky, but that is par for the movie overall.
Shame
The performances are wonderful.  Michael Fassbender offers a brave and powerful portrayal of a man addicted to sex.  Carey Mulligan shows why she is one of the leading lights of her generation.  The bitter truth that the movie pretends to deliver, however, is all bitter and no truth.  I found the story not just unappealing but hard to believe.  Director Steve McQueen may be more interested in the buttons he's pushing in his audience than the lives of his characters onscreen.
A Separation
This film from Iranian writer-director Asghar Farhadi ranks high on the list of critics' favorites.  I'd have liked it more if it were a little less the Bickering Bickersons of Tehran.  It's a drama about a family being torn apart:  a married couple on the brink of divorce, a grandfather with Alzheimer's, a daughter caught in the crossfire.  The father hires a housekeeper, but when her pregnancy ends in miscarriage, he ends up in court accused of murder.  Fair to say, Persian justice does not operate the same as our own.  A Separation is a good film, well worth seeing, though I have to say, not as great as advertised.
Tinker Tailor Soldier Spy
Did I enjoy it?  Thoroughly.  Will I see it again?  Absolutely.  Did I follow it?  Well, yes and no.  There's a complicated plot that I wouldn't dare to describe.  It almost comes as an afterthought, anyway.  Atmosphere, character, and games of trust and deceit are at the center of this Cold War spy story, adapted from the novel of John le Carré, with a cast of mostly Brits headed by Gary Oldman.  First rate all around.
War Horse
A misfire of epic proportions.  A war is fought, millions die, but all is well:  the horse survives.  Steven Spielberg, please phone home.  (We won't even bring up what you did to Tintin.)
Warrior
Another Oscar nomination (Nick Nolte as the alcoholic father) already on DVD.  Warrior is a father-son drama set in the world of martial arts fighting.  Above average for its kind, though nothing especially groundbreaking.
---
Top 10 Films of 2011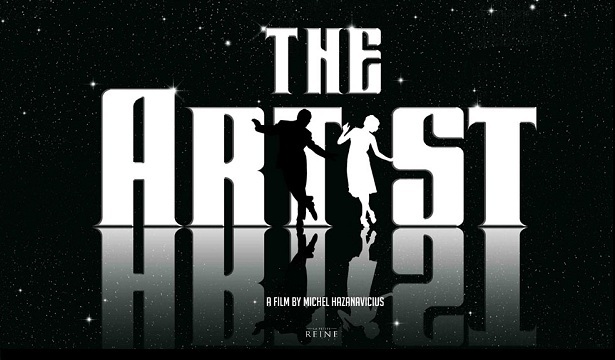 The List
1.  The Artist
2.  The Tree of Life
3.  Midnight in Paris
4.  Hugo
5.  J. Edgar
6.  Drive
7.  A Dangerous Method
8.  The Descendants
9.  Margin Call
10.  Bridesmaids
A few notes: (1) On any other day, you'd get a different list.  I could see any of the top four or five being #1, for example.  (2) I've left off foreign-language films, documentaries, and some others.  It's silly enough to rank films of different genres telling different stories, but I did want to draw the line somewhere.  These are feature-length, live-action, fiction films in English.  That's it.  (3) The conventional wisdom is that 2011 was a below-average year for movies.  I think it's too early to tell.  What we are fond of now and fond of later are often different movies, and ultimately what makes a good year is a few good films that linger in our memory, not the ones we forget.  I'd guess most of the films on the list will stand up, and others will emerge.  But I don't really know.  Only time will tell.  (Now, I'm wondering how I could have left off Tinker Tailor Soldier Spy.  The second guessing has already begun.)
---
The Artist (2011)
Michel Hazanavicius, writer-director
Guillaume Schiffman, cinematographer
Jean Dujardin, Bérénice Bejo, Uggie
Trailer
---
Quote of note
"With pleasure."
—George Valentin (Jean Dujardin), The Artist (2011)
…58…59…60.