Friday Minute
No. 230 | March 25, 2011
Rock and Roll Hall of Fame Class of 2011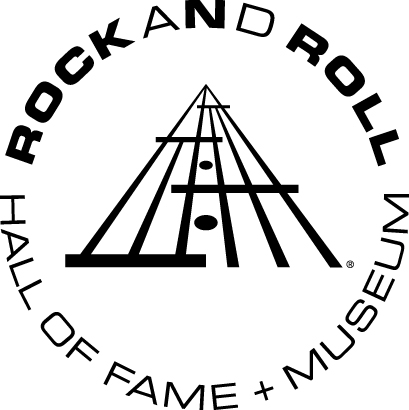 Our theme this week
Performers inducted to the Rock and Roll Hall of Fame in 2011
Featured this week
(See Monday post for theme introduction and program note)
Monday         —   Alice Cooper
Tuesday         —   Dr. John
Wednesday    —   Darlene Love
Thursday        —   Neil Diamond
Tom Waits
Waits is an American original.  Though never a huge commercial success, he'll be remembered long after many of his more popular contemporaries are forgotten.  He's a musician first, but he's worth noting for his work in film as well.  He first had a hit with "Ol' 55," when the Eagles recorded it in 1974; his original is a song I can listen to a dozen times in a row and still want to hear again.  "The Piano Has Been Drinking (Not Me)" was nothing less than an anthem during my college years.  You had to love a guy who had the courage to mumble through his songs.  But most of all, there was a sense of feeling in his music that you couldn't find anywhere else.  Francis Ford Coppola had him score One from the Heart, and the result is a work of beauty.  Waits continued working in film, often onscreen, and his performances in Down by Law and Short Cuts are, to my mind, especially memorable.  I can't do justice to Waits in a short sketch like this, and I won't try.  Suffice to say, he's one of the greats.
Waits on film
One from the Heart (1982)*
Rumble Fish (1983)
The Cotton Club (1984)
Down by Law (1986)
Dracula (1992)
Short Cuts (1993)
Night on Earth (1992)*
Coffee and Cigarettes (2003)
Wristcutters: A Love Story (2006)
The Imaginarium of Doctor Parnassus (2009)
The Book of Eli (2010)
* Original score.
Contributed songs to soundtracks of many films (too many to mention, but Waits did much of the music for the 1992 Jeff Bridges film American Heart).
Final note on the Class of 2011
In addition to the five performers featured this week, three others were inducted to the Rock and Roll Hall of Fame:  Leon Russell (as a "sideman" and not a "performer," which seems like an arbitrary distinction to me), and non-performers Jac Holzman (record exec) and Art Rupe (pioneer of indie labels).  Congrats to all!
---
Down by Law (1986)
Jim Jarmusch, director
Tom Waits, John Lurie
---
One from the Heart (1982)
"This One's from the Heart"

Tom Waits, Crystal Gayle, with Teddy Edwards on tenor sax / Soundtrack
Waits was nominated for an Academy Award for best original score.  The story behind Waits and the film here.
---
Final Friday Five, the monthly mini-quiz
1.  Name the Rock and Roll Hall of Famers starring in each of these concert and documentary films.
Dont Look Back (1967)
I'm Going to Tell You a Secret (2005)
Live at Red Rocks (1984)
Shine a Light (2008)
Stop Making Sense (1984)
This Is It (2009)
2.  Name four of the seven Rock and Roll Hall of Famers to date who have won an Oscar for original song or original score. 
3.  Well more than 100 movies have opened since the beginning of 2011.  Before this weekend, how many of those films have grossed more than $100 million at the domestic box office?
4.  The baseball season usually brings with it another baseball movie or two.  This year's most anticipated film about the sport is Moneyball, the adaptation of the book by Michael Lewis (The Blind Side), due to open in September.  The central character is Billy Beane, general manager of the Oakland A's, who used computer analysis and sabermetrics to field a competitive team.  Who plays Billy Beane onscreen?
5.  Match each of the following Elizabeth Taylor movies with the role that she played.
Father of the Bride (1950)
A Place in the Sun (1951)
Giant (1956)
Cat on a Hot Tin Roof (1958)
Suddenly, Last Summer (1959)
BUtterfield 8 (1960)
Kay Banks
Leslie Benedict
Catherine Holly
Maggie Pollitt
Angela Vickers
Gloria Wandrous
---
Quote of note
"The beauty of quitting is, now that I've quit, I can have one, 'cause I've quit."
—Tom (Tom Waits), Coffee and Cigarettes (2003)
…58…59…60.