Monday Minute
No. 226 | March 21, 2011
Rock and Roll Hall of Fame Class of 2011
.
A program note:  my schedule this week, and the next several weeks, will make it hard to keep up my regular posting routine (even my every-other-week slacker routine).  I'll have little time to write, so don't expect any in-depth exegeses on the art of film (which you know better than to expect anyway).  That said, I will do my best to keep the posts coming.  Brevity, though, will be the key.  Sometime mid-April, knock on wood, look for a return to normal operations (whatever that may be).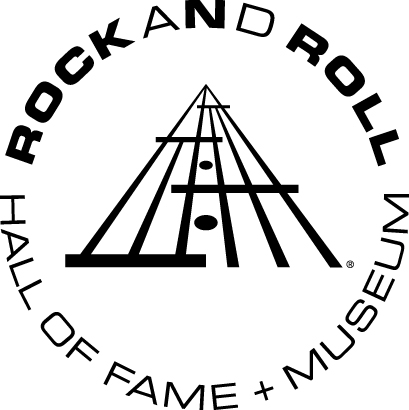 One week ago, the Rock and Roll Hall of Fame held its annual ceremony at New York's Waldorf Astoria to induct the Class of 2011.  This week, the honors keep rolling in, with that same class the featured theme here at Minute A Day About Movies.  Congratulations to them all.  (We'd have had a gala at the Waldorf too, but they were booked.)
The inductees are best known, of course, for their music.  But each has picked up credits for work on the big screen—for soundtracks, performing as themselves, and acting in dramatic or comedy roles.  This week, a brief look at the five inductees and their work.
Our theme this week
Performers inducted to the Rock and Roll Hall of Fame in 2011
Alice Cooper
I was in high school when Alice Cooper had his biggest hits.  Cooper was something different—a proto-gothic, shock rocker, who turned to the dark side but in a way that was never wholly serious.  He had an act, he did it well, and it worked.  If some rock at the time tended to be pseudo-authentic, Cooper was an alternative to that.  He was popular, maybe more popular with the generation right behind mine ("We're not worthy!" was Wayne and Garth's opinion of him).  Surprisingly, he's been a bigger influence than I'd have ever guessed back then.  KISS, Ozzy Osbourne, the New York Dolls, and whole subgenres of the rock and roll to come owe a debt to Cooper.  But bottom line, the guy could rock.  "I'm Eighteen," "No More Mr. Nice Guy," and "School's Out" were anthems of teenage rebellion, the essence of rock for as long as the music has been around.
Cooper on film
Sgt. Pepper's Lonely Hearts Club Band (1978)
Roadie (1980)*
Prince of Darkness (1987)
The Decline of Western Civilization Part II: The Metal Years (1988)*
Shocker (1989)**
Freddy's Dead: The Final Nightmare (1991)
Wayne's World (1992)*
Suck (2009)
* As himself.
** Original music.
Contributed songs to soundtracks of many films.
---
Wayne's World (1992)
Penelope Spheeris, director
Alice Cooper, Mike Myers, Dana Carvey
"So, do you come to Milwaukee often?"
---
Wayne's World (1992)
Alice Cooper, Mike Myers, Dana Carvey
"Feed My Frankenstein"
---
Quote of note
Wayne
:  So, do you come to Milwaukee often?
Alice Cooper
:  Well, I'm a regular visitor here, but Milwaukee has certainly had its share of visitors.  The French missionaries and explorers began visiting here in the late 16th century.
—Wayne Campbell (Mike Myers), Alice Cooper,
Wayne's World
(1992)
…58…59…60.