Thursday Minute
No. 215 | February 17, 2011

Best of 2010

Our theme this week
Notable foreign-language films of 2010
Featured last week:  English-language films
(See Monday post for theme introduction)
Monday         —   Best Films of 2010 (#15 to #11)
Wednesday    —   Best Films of 2010 (#10 to #6)
Friday            —   Best Films of 2010 (#5 to #1)
Featured this week:  Foreign-language films
(See Tuesday post for theme introduction)
Tuesday         —   Notable Foreign-Language Films of 2010
Oscar-Nominated Foreign-Language Films of 2010


Biutiful
Biutiful (Mexico/Spanish)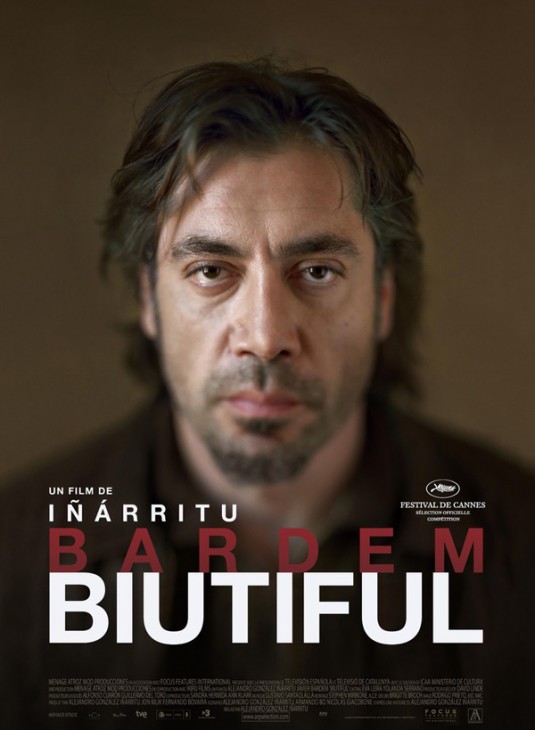 The lesson for makers of foreign films is to cast an international star (and preferably an Oscar winner) like Javier Bardem to secure a decent theatrical release in the U.S.  Bardem is Uxbal, a man who leads séances in which he communicates with the recently deceased.  When he is diagnosed with a terminal illness and given months to live, he must reconcile the conflicts of his life and provide for the well-being of his children.  Bardem has earned his third Oscar nomination for the role, here working with Mexican director Alejandro González Iñárritu in a story set in the underworld of Barcelona.
(Biutiful at MAD:  preview)
Dogtooth
Kynodontas (Greece/Greek)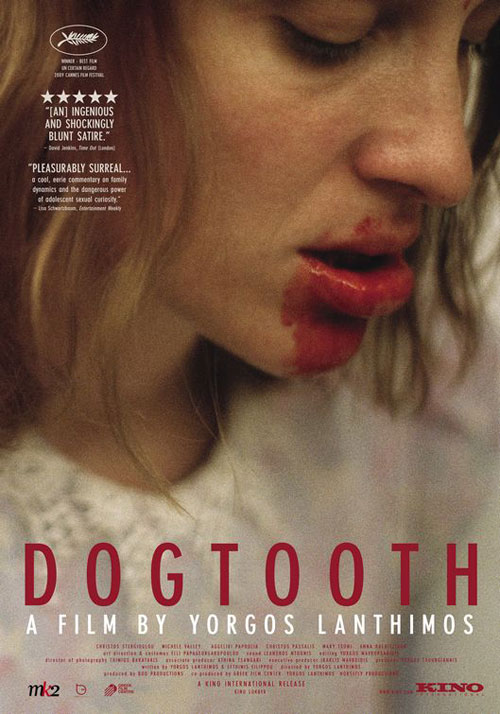 Winner of Prix Un Certain Regard (for "original and different" work) at Cannes in 2009, Dogtooth is a surreal and disturbing look at the life of a Greek family.  Three teenagers are confined to their country estate by parents who insist on complete submission and inflict terror to achieve it.  The chance to venture out in the world will only come when a child has lost a dogtooth.  The film is the third feature for director Yorgos Lanthimos, whose résumé includes credits for the mainstream film My Best Friend and work on the opening and closing ceremonies at the 2004 Olympic Games in Athens.
In a Better World
Hævnen (Denmark/Danish)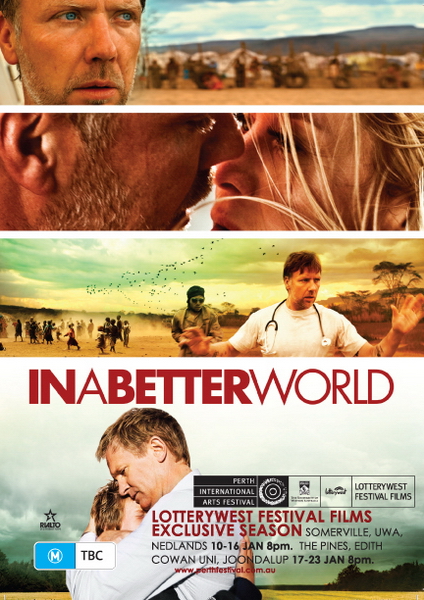 Director Susanne Bier's In a Better World is a drama about fathers and sons, schoolboy friendships, loss, and revenge.  Anton is a doctor who commutes between two worlds, his home in Denmark and a refugee camp in Africa.  He and his wife may be headed toward divorce.  His ten-year-old son is the victim of bullying at school, where the boy is befriended by a new student who suffers from the recent death of his mother.  The film won the best foreign film award at last month's Golden Globes.
Incendies
Incendies (Canada/French and Arabic)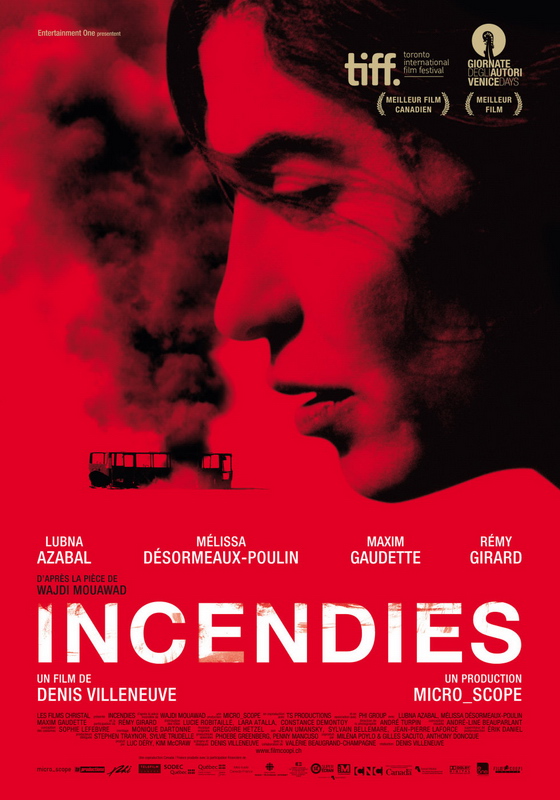 Incendies (French for "fires"), based on a play by Lebanese-born Canadian writer Wajdi Mouawad, is the fourth feature film for director Denis Villeneuve.  The story follows adult twins Jeanne and Simon on a journey to the war-torn Middle East as they seek to fulfill their late mother's last wishes.  They must deliver two letters, one to their father, whom they thought was dead, and the other to their brother, whom they did not know existed.  The twins discover shocking truths about their mother, about their heritage, and about themselves.
Outside the Law
Hors-la-loi (Algeria/Arabic and French)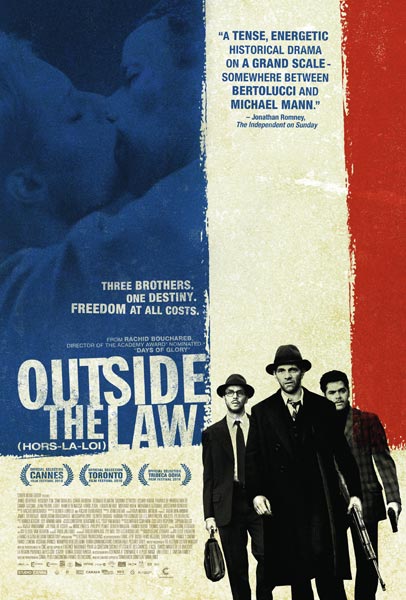 Five Algerian pictures have been honored with an Academy Award nomination for best foreign-language film.  Outside the Law is the third of them directed by Rachid Bouchareb.  Set in the period after World War II (and after Bouchareb's earlier Days of Glory), the film tracks the lives of three brothers who move from Algeria to France, each following a different path.  One joins the army, another becomes a political radical, the third takes to a life of crime.  They reunite years later in the fight for Algerian independence.
---
In a Better World (2010)

Susanne Bier, director
Anders Thomas Jensen, writer
Morten Søborg, cinematographer
Mikael Persbrandt, Trine Dyrholm, Ulrich Thomsen
Trailer
---
Incendies (2010)
Denis Villeneuve, director
Wajdi Mouawad (play), Denis Villeneuve (screenplay), writers
André Turpin, cinematographer
Lubna Azabal, Mélissa Désormeaux-Poulin, Maxim Gaudette
Trailer
---
Quote of note

"Soon your mother will give birth to two children and a dog."
—Father (Christos Stergioglou),
Dogtooth
(2009)
…58…59…60.