Monday Minute
No. 208 | January 24, 2011

Sundance by Decade
The Sundance Film Festival is a key chapter in the film history of our time.  Its history, though, actually predates the name Sundance.  Founded by Sterling Van Wagenen, John Earle, and Cirina Hampton Catania, the festival was originally organized as the U.S. Film Festival, holding its first event at three theaters in Salt Lake City in September of 1978.  Over the next several years, the festival went through a number of  changes, changing its name (often) and changing its venue (it was director Sydney Pollack's advice to move the event to Park City during ski season as a way to attract more interest).  The focus of the festival changed as well, with more attention paid to new American films, particularly those made independently, outside the Hollywood system.
Robert Redford's Sundance Institute, founded in 1981, took over management of the festival before the 1985 event.  The institute is designed to promote independent filmmaking, offering funding, labs, and a variety of other resources for new filmmakers.  As manager of the festival, it expanded award categories as the number and kind of films grew year after year.  As independent film boomed in the 1990s, the name Sundance became synonomous with the movement.  The Sundance Channel was launched in 1996, and more recently, Sundance cinemas have opened in several cities.
Greater popularity brought new challenges.  Celebrating small films is harder when their success brings attention from the big players in the industry.  The indie movement has seen both its rise and fall over the past couple of decades, as major studios purchased the smaller production companies, ran them as subsidiaries for a while, and then shut them down in recent years. 
The Sundance festival went from catering to unknown filmmakers to catering to celebrities.  Park City became known for its deal-making as much as for its screenings.  The Sundance festival is aware of the contradictions, as it has tried recently to put renewed focus on films.  It is the films, after all, that established Sundance as the premiere festival in the U.S., and it's the new ones, more than anything else, that keep the crowds coming.
This week, as the crowds take in the new movies at this year's event, we'll look at many of the prominent films that played the festival in years past.
Our theme this week
Indie films of the Sundance Film Festival
Sundance in the 1980s

FIVE FEATURE FILMS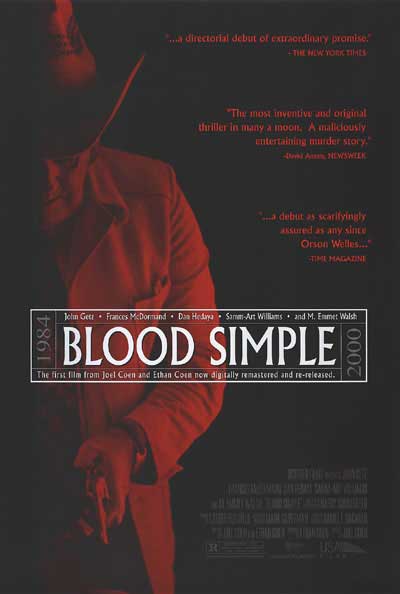 Blood Simple (1984)
1985 Sundance Festival (Grand Jury Prize:  Dramatic)
Joel & Ethan Coen, writer-directors
Barry Sonnenfeld, cinematographer
John Getz, Frances McDormand, Dan Hedaya, M. Emmet Walsh
A neo-noir about a rich bar owner, his cheating wife, and a double-crossing private detective.  Smart, stylish, filled with black humor and unforgettable shots (a knife pinning M. Emmet Walsh's hand to a window sill, a drop of water falling from a bathroom faucet).  This debut established the Brothers Coen as filmmakers to watch.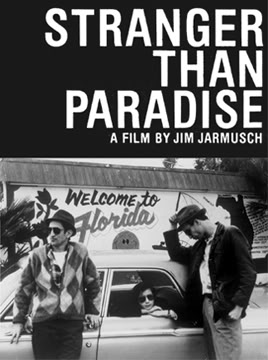 Stranger Than Paradise (1984)
1985 Sundance Festival (Special Jury Prize:  Dramatic)
Jim Jarmusch, writer-director
Tom DeCillo, cinematographer
John Lurie, Eszter Balint, Richard Edson
The most exciting film about boredom you'll ever see.  A New York hipster gets an unwelcome visit from his Hungarian cousin, a pretty teenager whose presence he comes to appreciate.  He and his friend then follow her to Cleveland, and finally the three set off on a road trip to Florida.  Jim Jarmusch's movie is a minimalist mini-masterpiece.  The low-budget affair became a landmark in the indie film movement.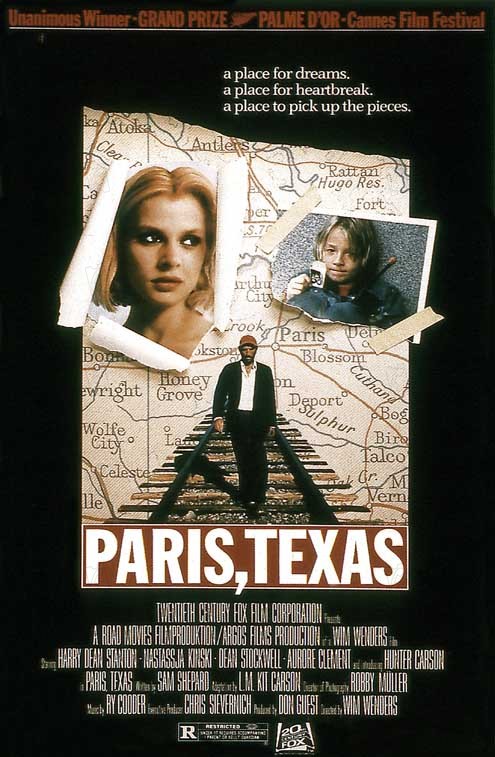 Paris, Texas (1984)
1985 Sundance Festival
Wim Wenders, director
L.M. Kit Carson, Sam Shepard, writers
Robby Müller, cinematographer
Harry Dean Stanton, Nastassja Kinski, Dean Stockwell
A haunting film about a man who once ran away from everything in his life and then tries to rescue himself from the black hole of his existence.  German filmmaker Wim Wenders brings a European eye to the American West, in a film featuring starkly beautiful photography and a memorable score from Ry Cooder.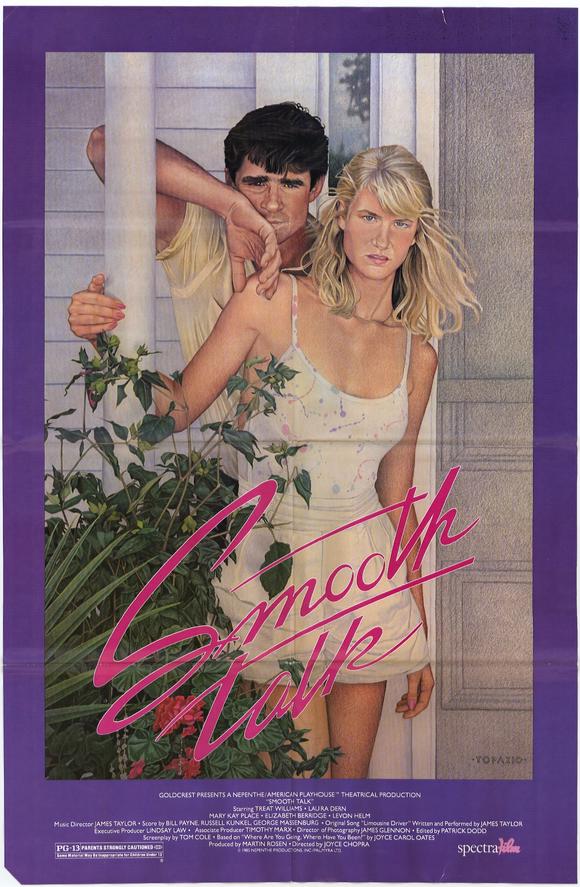 Smooth Talk (1985)
1986 Sundance Festival (Grand Jury Prize:  Dramatic)
Joyce Chopra, director
Joyce Carol Oates (short story), Tom Cole (screenplay), writers
James Glennon, cinematographer
Laura Dern, Treat Williams, Mary Kay Place
Laura Dern plays a flirtatious 15-year-old whose sexual awakening is at times enticing and often unsettling.  Treat Williams is the older man who comes to seduce her.  Mary Kay Place is the mother who can't control her daughter.  The film offers first-rate performances, an ambiguous ending, and a story based on Joyce Carol Oates's "Where Are You Going, Where Have You Been?"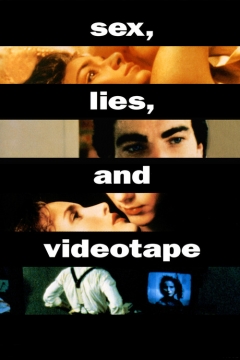 Sex, Lies, and Videotape (1989)
1989 Sundance Festival (Audience Award:  Dramatic)
Steven Soderbergh, writer-director
Walt Lloyd, cinematographer
James Spader, Andie MacDowell, Peter Gallagher, Laura San Giacomo
The film delivers exactly what you'd expect from its provocative title.  Combining an attractive cast and a new director with a penchant for dialogue-driven storytelling, Sex, Lies, and Videotape was a hit—proof that independent film could be good and successful.  The movie went on to win the Palme d'Or at Cannes, an Oscar nomination, and a good return at the box office.  His first feature, the film launched the career of Steven Soderbergh.  It established Miramax as a powerhouse for small, quality filmmaking.  And more than any film before, it made a name for Sundance as the place to go for the soon-to-explode indie film movement.
OTHER NOTABLE FEATURES
The Brother from Another Planet (John Sayles, writer-director, 1985)
River's Edge (Tim Hunter, director, 1987)
Working Girls (Lizzie Borden, writer-director, 1987)
Stand and Deliver (Ramón Menéndez, cowriter-director, 1988)
NOTABLE DOCUMENTARIES
The Times of Harvey Milk (Rob Epstein, director; Special Jury Prize, 1985)
Sherman's March (Ross McElwee, director; Grand Jury Prize, 1987)
Dear America:  Letters Home from Vietnam (Bill Couturié, director; Special Jury Prize, 1988)
For All Mankind (Al Reinert, director; Grand Jury Prize, 1989)
---
Smooth Talk (1985)
Laura Dern, Treat Williams, Mary Kay Place
---
Sex, Lies, and Videotape (1989)
James Spader, Andie MacDowell
---
Quote of note

"The world is full of complainers.  And the fact is, nothing comes with a guarantee.  Now I don't care if you're the pope of Rome, president of the United States, or man of the year, something can all go wrong.  Now go on ahead, you know, complain, tell your problems to your neighbor, ask for help, and watch him fly.  Now in Russia they got it mapped out so that everyone pulls for everyone else.  That's the theory, anyway.  But what I know about is Texas, and down here you're on your own."
—Private Detective Loren Visser (M. Emmet Walsh),
Blood Simple
(1984)
…58…59…60.